Upcoming Events
Fight on the Beaches hosts a number of fundraising events throughout the year, to assist us in funding a cancer cure.
We are always looking for community and business partners in the fight for a cure, so if you or your business would like to work with us to fundraise for a cancer cure please email fightonthebeaches@gmail.com.
Find out all about our events here: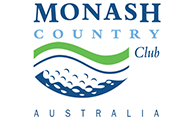 Charity Golf Day
Join us at prestigious Monash Country Club for the annual 'Fight on the Beaches Golf Day' on Thursday 5th March 2020.
Enjoy a great day out with mates or colleagues with a delicious lunch, drinks, auctions, raffle and games on the course.
To view Sponsorship Options, click here.
Beers with the Boys!
Don't miss out on our fantastic 'Beers with the Boys' event which will take place again on 13 February. An awesome night with your mates at Modus Operandi in Mona Vale guaranteed, with beer, Pizza and wings, with the aim of raising more than we did last year in the fight for a cancer cure.
Screening Clinics
As part of our early detection programs for Northern Beaches locals, we offer FREE cancer screening clinics thoughout the year. At present we are looking for women requiring free breast, skin and cervical screening, with the option of free childcare for children aged 0-6 years.
Please click below to join our waiting list.
Annual Charity Ball
Join us for our signature event, our annual Charity Ball, on 23rd October 2020. With special guests, incredible food and drink, prizes, auctions and raffle, we once again have a goal of raising $300 000 for cancer research in one night.


Don't miss out on this fantastic night out!